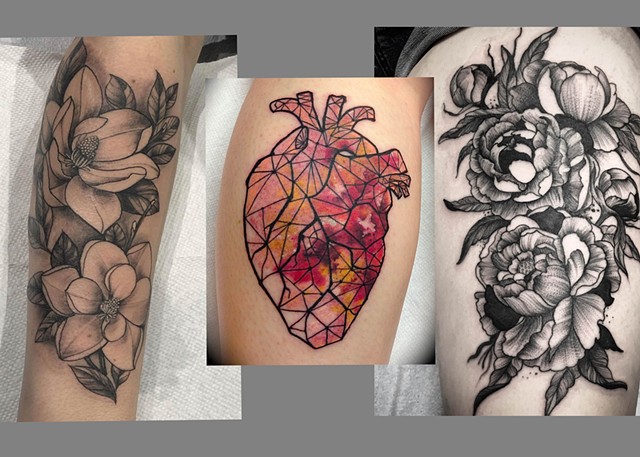 KRISTINA BENNETT TATTOO AND ART
VENTURA, CA
Tattooing is more to me than just putting ink in skin. I want to create and collaborate on something that makes you feel, think, heal or smile. Every tattoo design is custom, and all tattoos require phone consultations.
If you are interested in getting work done from me, send me an email to schedule a free consultation. Please let me know your location, as I am now based out of Ventura, CA with a few weeks a year up in the Bay Area.
I love to work in many styles and sizes. My experience spanning over 20 years as a tattoo artist, allows me to evolve with styles and intentions. Currently I am only taking on tattoos that are custom designed, collaborated between the client and myself. I will consider coverups, add on's or fix ups on a case by case basis.
I am not a walk in artist, and usually am booked out at least a month or so, and it usually takes a week for me to respond to emails -but I do respond to everyone.